Your experienced strategic partner
World and Society are not linear but we prefer reasonable and predictable linear processes. Ways out are many but we wish only the optimum one. The truth in the earth is never an absolute term but we permanently search for it. The future cannot be anticipated with certainty but we want to predict it accurately. There are many possibilities to take successful decisions, although we desperately look for the absolute right one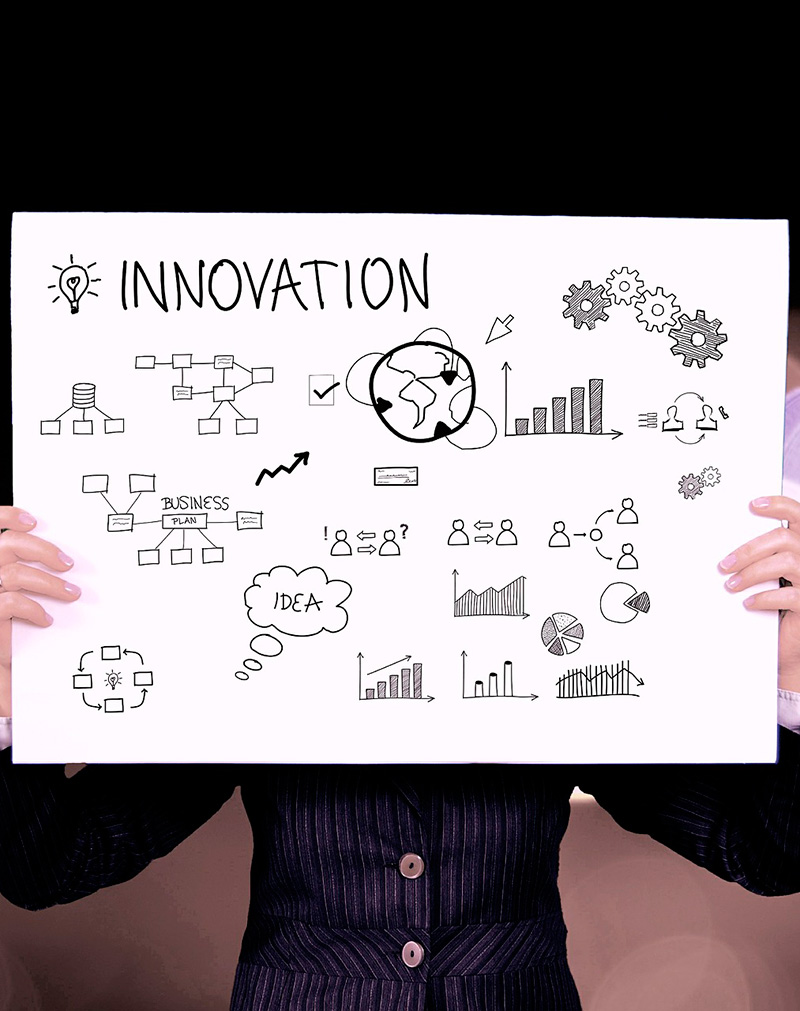 We have a particular experience in the field of spectrum management, standardization and policy development.
Services mean commitment to reach objectives and flexibility to adapt to the evolving business and technology world, through setting close team with our customers.
Counts with professionals and researchers who bring many years' experience on research in the networked media, satellite communications, specific challenges associated to SMEs and eHealth, as well as strategic and regulatory and policy initiatives.
The staff of HI has participated in research activities since 1988, covering projects at national, international and, particularly, European scope.
Our Company
Holistic Innovation is a Spanish SME, specialized on services associated to the innovation management for the research and technology development, while bearing a holistic and strategic vision for the businesses associated to the research, technology development and innovation in the fields of audiovisual, networked media, future internet, satellite communications, mobile communications, 5G and beyond 5G, Smart Cities, eHealth and maritime communications.
Our Vision
For our understanding:
• The ways to approach to the success,
• Finding some of the right ways out,
• Being closer to the truth,
• Following the optimum paths,
• Reasonably anticipating to the future…
Can be obtained efficiently when we approach the business or the problem or the trade-off or technology trend or user acceptance, through an Holistic perspective, assuming that we need continuously improving, enhancing, modifying, changing, amending, through Innovation and openness, supported by a professional and well orchestrated Instituted process.
Specific expertise of Holistic Innovation's staff
The well experienced staff of the company has participated in many European, National and International Cooperation Projects, as well as on activities of DVB, ETSI, ITU-D and ITU-R, NEM, ISI, GVF, CENELEC, CEPT-ECC and fully aware on the current trends on standardization, regulation, policy and ICT network infrastructure.
Holistic Innovation´s staff is involved usually at the CEPT meetings and is deeply aware of the activities of the CEPT WG FM, PT FM44, PT FM50, PT FM45, PT FM55, WG SE, PT SE19, PT SE24, PT SE40, CPG, PTA, PTB, PTC, PTD, as well on key working parties of the International Telecommunications Union (ITU): Study Group 4, Study Group 5, working parties 4A, 4B, 4C, 5A, 5B, 5C and study groups 1 and 2 of the Development Sector of the ITU
Holistic Innovation´s staff supports some activities of Inmarsat, SES, ITSO, Intelsat, ESOA, Global VSAT Forum, Isdefe, etc., and new generations of non geostationary satellites for Politechnical University of Madrid (UPM), Aistech Space, etc.
Holistic Innovation's staff has participated in numerous research projects, both as partner and as coordinator, having conducted successful achievements in the standardization domain (DVB, ETSI, CENELEC, ITU), spectrum utilization and sharing for fixed satellite service, broadcasting services and fixed service. Its staff has been involved on several European, National and International Cooperation Projects, as well as on activities of DVB, ETSI, ITU, NEM, Networld2020, GVF, CENELEC, CEPT-ECC and is fully aware on the current trends on standardization. Its staff is also involved in European Technology platforms (ETPs) since its creation, being reputed experts related to those ETPs within ICT field (Networld 2020 SME group) although having connections with other ETPs in other fields such as maritime, transport, energy, construction, etc.
Holistic Innovation's staff has participated in research activities since 1988, covering projects at national, international and, particularly, European scope. Of specific mention, the following research initiatives can be mentioned:
DIGISMATV, DIGISAT, SC3M, FLEXIMATV, Avista, FORESTA, MAPEER SME, ESPONDER, 4NEM, FUTURENEM, FIRST, SYNCHRONIZER, SISI, FISI. SFERA, MOVISAT, WIMSAT, MOBILITY, AVISTA, NEMI, MOSSA, BROADWAN, EUROIMAGE, Global ITV, ClusMED.
The team of Holistic Innovation has provided long standing support to a number of relevant Institutions in Spain, Europe and around the World. Among others, its staff has served many diverse projects, services and strategic, communications and technical assistance to:
Marketing and Communications: HISPASAT, FUNDACIÓN TELEFÓNICA, DVB.
Industrial and Business strategy: SES ASTRA IBERICA, SIDSA, ERNSTS & YOUNG, EADS ASTRIUM, ONDAS MEDIA, ITSO, INSTITUTO NACIONAL DE TÉCNICA AEROESPACIAL, CORPORACIÓN ANDINA DE FOMENTO, NINTENDO.
Regulation and Standardization; TELEFONICA DEL PERÚ, SES ASTRA, ISDEFE, TELESPAZIO, HUAWEI, EMPRESAS PUBLICAS DE MEDELLIN, EMPRESA DE TELECOMUNICACIONES DE BOGOTA, TELEVES, ETSI, CENELEC, FORTA, AENOR, NINTENDO, DLA PIPER SPAIN, SECTOR DESARROLLO DE LA UNIÓN INTERNACIONAL DE TELECOMUNICACIONES.
Technology, research and Innovation: AMETIC, TELECOM CASTILLA-LA MANCHA, THALES ALENIA SPACE ESPAÑA, RYMSA, GVF, ACCIONA, AIRBUS.
Dr. Julián Seseña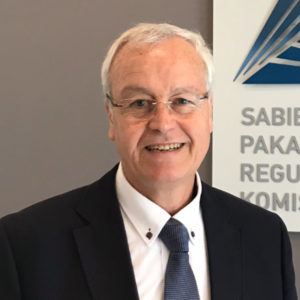 Dr. Julian Seseña is Ph on Telecommunications by Polytechnic University of Madrid and diplomat on General Management Programme at Spanish Business Institute IESE. He has been director of Telecommunications at the Spanish Satellite Operator Hispasat, Executive Director in the North American Satellite company Teledesic, Head of Research and Technology Development Department at the Spanish Ministry of Industry, Tourism and Communications. He has served as Vicechairman of the International Telecommunications Union (R sector) Study Group 4, chairman of the DVB-RC group, chairman of the ETSI SESNGSOKA group or chairman of the CENELEC TC 206. Currently he is President of Dr. Seseña has been contracted by the Commission regularly to participate in Evaluation of TEN-TELECOM, IST and eTEN proposals and projects Reviews as well as for the Eureka/Eursotars programme, where he has chaired the Independent Eurostars Evaluation Panel. He represented DVB in Latin America and has been expert selected by ITU-D and CAF for the development of several roadmaps for the migration to digital terrestrial television en Latin American countries
Hiweat Asfaw
Mrs. Hiweat Asfaw, is marketing specialist on events organization, promotion of international consultancy businesses and support to the international trade relations.